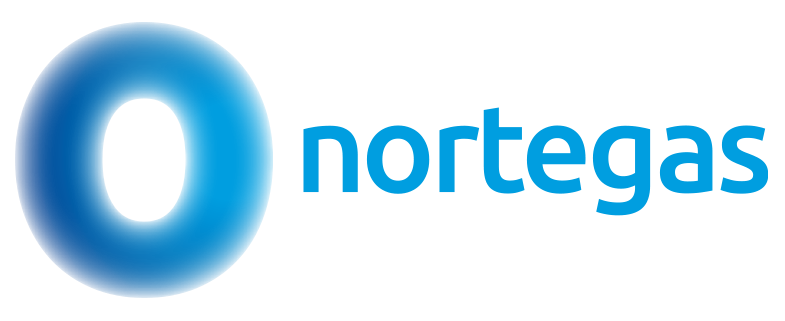 NORTEGAS
NORTEGAS GREEN ENERGY SOLUTIONS, S.L.U.
*|presencia_internacional|*
Nortegas Green Energy Solutions S.A. is the subsidiary company of Grupo Nortegas for the creation of value in the Mobility sector.
Nortegas is the second nationwide company in the gas distribution business. Through our more than 8,100 kilometers of network we distribute natural gas and LPG to more than one million supply points in the communities of the Basque Country, Asturias and Cantabria.
From Nortegas, we work to bring gas to all the homes and companies that need it. And as we increasingly want to provide a better and greater service to customers, we investigate every day so as not to slow down the future and advance in the preparation of other innovative services, because we are convinced that gas is the great alternative to many other fuels, and we work to that end.
The use of natural gas for vehicles is one of those examples, as well as renewable gases, biomethane and hydrogen, which will also be protagonists in a short time.
Market
Through our sustainable mobility activity, from Nortegas we want to make our experience and knowledge of NGV available to any company with a fleet of light, heavy or mixed vehicles, so that they can benefit from the use of this alternative fuel.
NGV is the name given to natural gas that is used as an alternative fuel in the automotive industry. Cheaper and cleaner than traditional fuels, NGV is used to power different means of transport such as cars, buses, trucks, etc., it has mature technology, with guaranteed supply and the support of major car brands.
NGV can be of two types according to its thermal phase, liquefied or compressed, but essentially it is the same natural gas that you enjoy in your home or business. It is methane gas, lighter than air, and in any eventuality it rises, dissipating rapidly in the atmosphere.
From Nortegas we develop in alliance with Repsol a public refueling infrastructure in their network of service stations and we also develop private stations for fleets that require this refueling solution at their base.