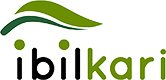 IBILKARI
Mugikortasun Kudeaketa Zerbitzuak - Servicios de Gestión de Movilidad, S.L.
*|presencia_internacional|*
Ibilkari is an initiative that emerged in 2009 sponsored by Eusko Car Sharing Elkartea, a non-profit association created to encourage car sharing in the Basque Country.
Over the past 12 years we have developed social projects to promote a healthier environment and reduce mobility problems, through rational and responsible use of the car.
Inspired by the car sharing system, Ibilkari began with a pilot project in Bilbao, managing several cars and promoting the creation of several local initiatives, Fleet Management Services and Car Sharing in Neighborhoods.
All of them are still operating today, which encourages our belief that changes in mobility habits are possible and that we can do our part.